artist statement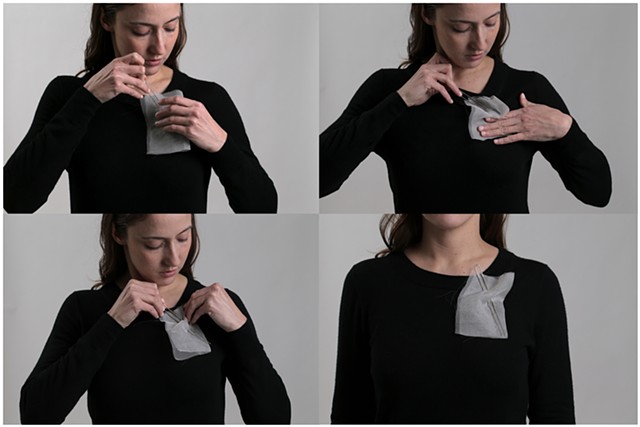 My work is highly influenced by daily routines and the relationships I observe between mundane marks and time; pollen on a petal, dust settling on a surface. I conduct material research to understand how jewelry, metals, alloys, and graphite can be manipulated to communicate these ideas. I file, clip, and saw silver and gold to create dust-like compilations that reference the way dust and debris collect and settle on and around objects. I carve molds out of graphite and sinter and fuse silver and gold to preserve the "dust."
In the morning I wander outside to my flower garden to marvel over new blooms. I become acquainted with each flower; noticing the changes that occur daily. Sometimes the petals of the flowers are peppered with golden dust. The gold dust rings reference a collection of pollen, nature's dust, a permanent reminder of the importance of pollination; a process that is essential to our ecological survival.
When I sweep the floor, I notice the debris: crumbs, skin, hair, dirt. On windy days, particles blow in from the outside, mingling with indoor debris. The piles change in shape, size, and variety. The silver rings loosely reference the forms and textures of the dust and debris collected. Meticulously placing these hand-cut silver pieces in the cavity of the mold is much like creating a mosaic. Pressing and preserving the particles with heat by fusing resembles dust-pressing; a process used in creating tiles.
Like these daily rituals, the process of creating my work involves tedious, repetitive acts. My practice utilizes experimentation, contemplation, and a dedication to slow and careful processes. The jewelry and objects themselves are but one factor in a larger, more holistic practice of observing, making, and unmaking.